Hello everyone,
I wanted to share with all of you some similarities I found on two plays from last sunday. Ravens played the "anything you can do, I can do better" game.(I know it wasn't enough though :-( )
This is the Dwyer TD play, which I think was supposed to be run inside as ur going to see the O-Line movements.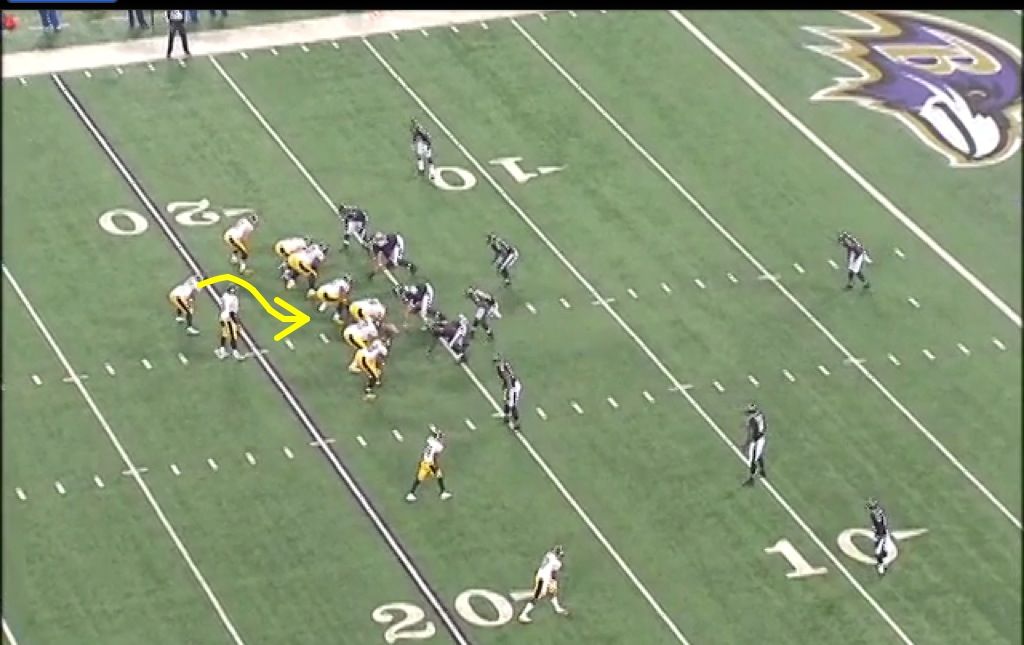 At this moment, the runner seem to have little room to run inside, but it's going to get closed by Haloti's pressure. Courtney Upshaw containing the play inside. (For now)
When Upshaw, decides to re attack inside (maybe because haloti was dbled) he didn't realise that Dwyer had cut back his way, and just like that it all comes down on Ed and Cary's shoulders.
A block from batch and a bad angle by Ed (maybe because he thought Upshaw could slow him down with a contact) is enough for them to score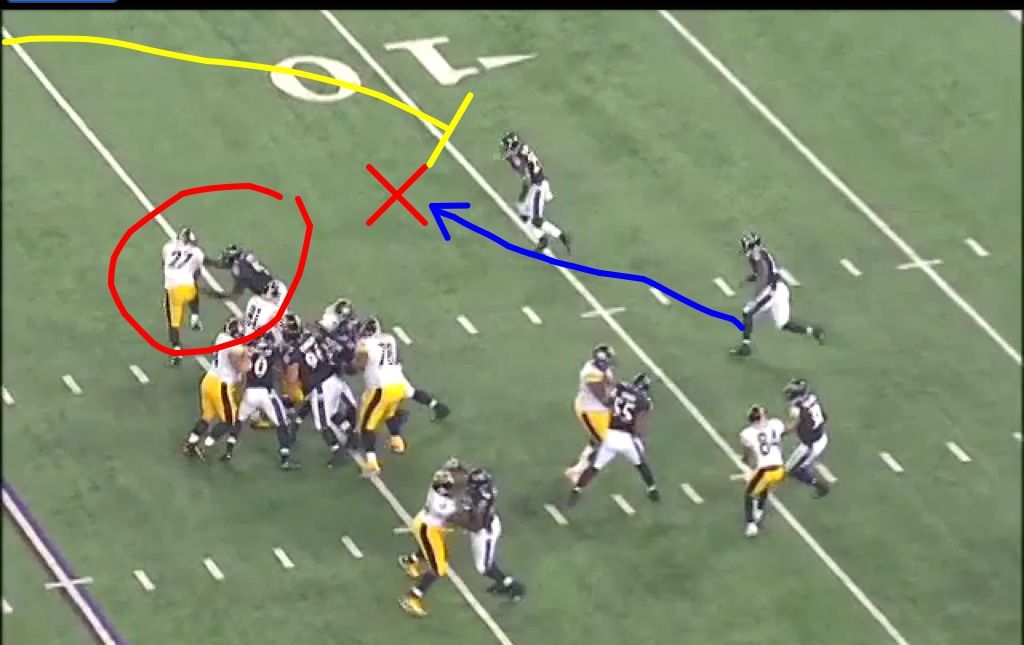 Now another angle, then to our TD so u can see the similarity for those who did not see.
Slim :-)