Figure it's more off-topic than Ravens-related... show off your gear if you got it!! Or if you see any in your travels, show that too!!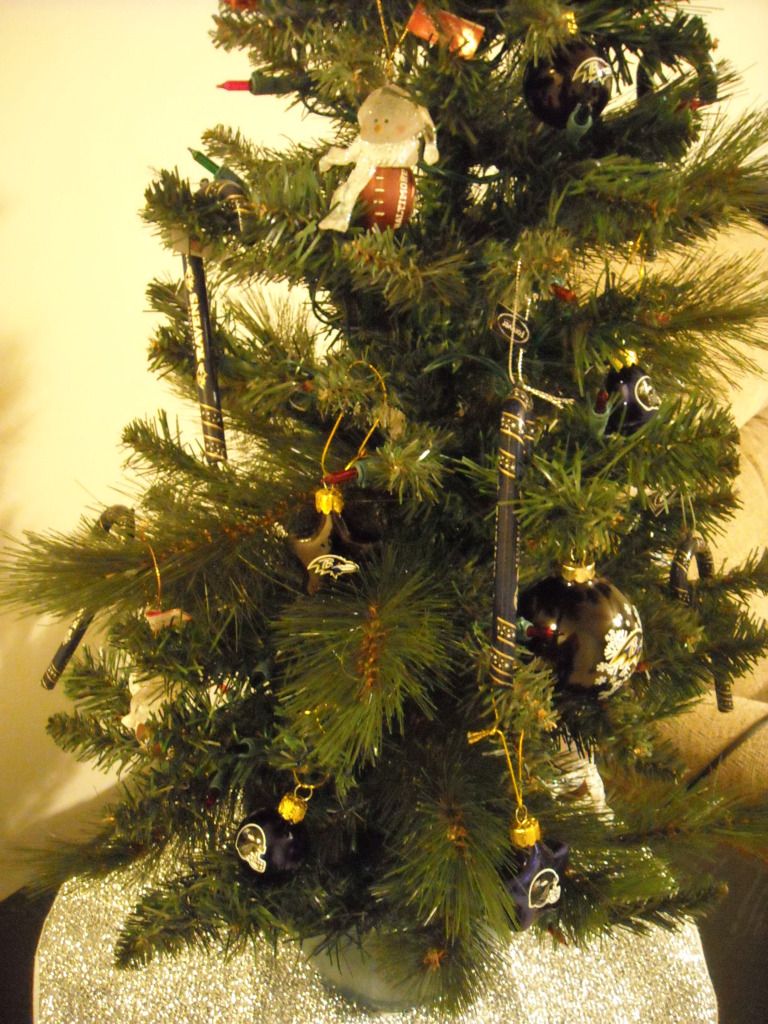 My tree. I have a ton more ornaments on my list this year, so I think my 4.5 foot tree will be the Ravens tree next year. Topped off with this...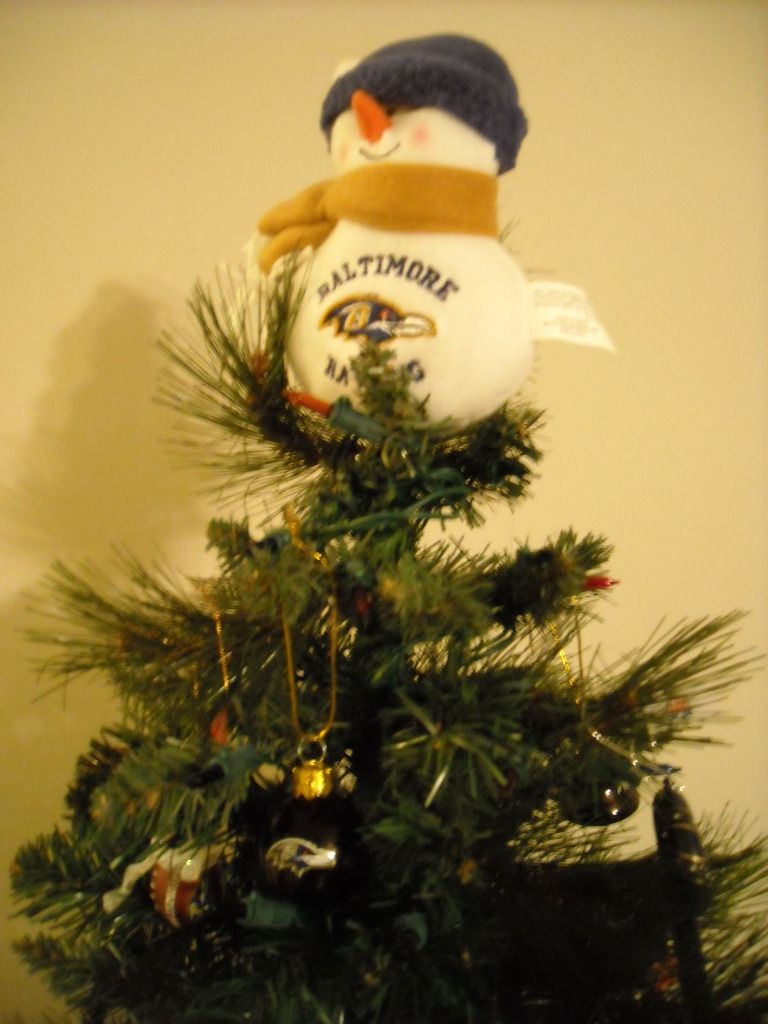 I also have a Ravens stocking hanging from my fireplace (why houses in central North Carolina where it doesn't even get cold enough to snow have fireplaces is beyond me) and a Ravens Santa figurine sitting on the hearth.