Hey guys, as some of you know, I'm from France and don't have access to US channels, so I started to buy the nfl gamepass last year and wanted to share with you all the "coach film" section of the gamepass on our miraculous play of this week for those who couldn't see it well or just saw it one time.
As you can see, there are 3 wrs lined up + Pitta in a two points position all going for streaks except Pitta who's going for a deep crossing route.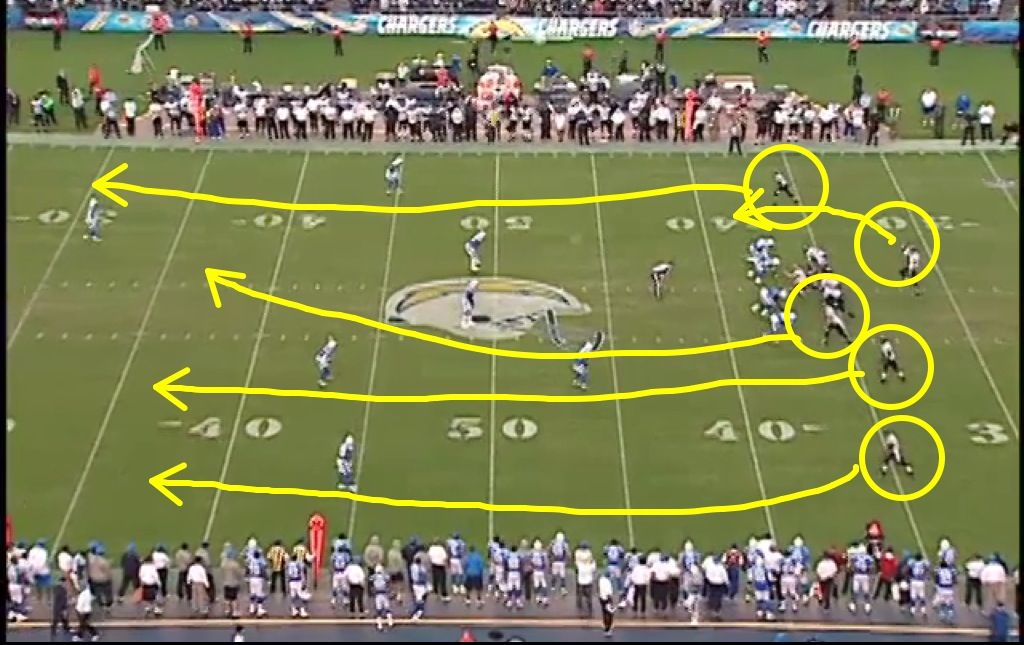 As Rice catches the football, there are 6 defenders potentially able to make the play before he reaches the mark.
As Ray reaches the 50 he decides to cut back to the other side. No other options (smart)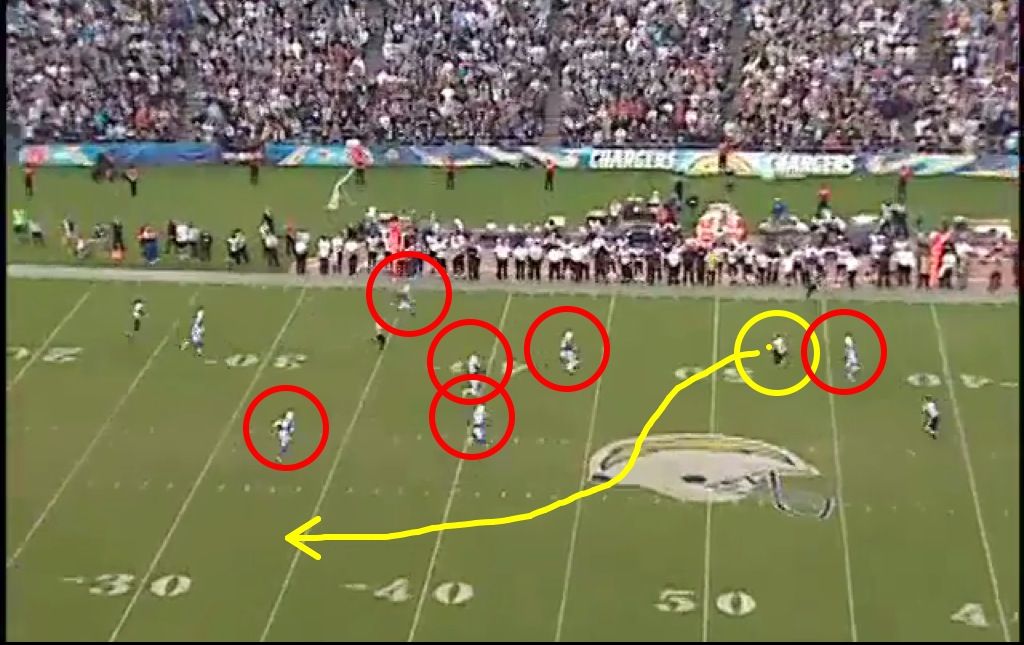 After the cut, looks like the 5 defenders in red are loosing their balance and are going to miss him, the only potential tackler suddenly becomes free safety Eric Weddle in blue.
At this point, looks like Eric Weddle took a great angle and that Cason in closing the outside which is going to stop us a couple of yards short. But here comes Q.